American International Group's Chartis, its global P/C business, has placed its claims unit and operations and systems (O&S) unit under a single management team. Eric Martinez — appointed as executive vice president of global claims, operations and systems — will lead the new, combined division. He will report to Chartis CEO Peter Hancock.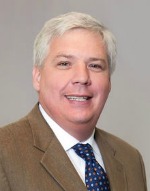 Martinez previously served as the president and CEO of United Guaranty, AIG's mortgage insurance unit. He succeeds Charles Schader, who assumes the newly created position of senior vice president, applied research, reporting to Charles Shamieh, AIG's chief actuarial officer.
Schader will work closely with the AIG and Chartis actuarial, science and risk officers in the practical application of quantitative research to enhance reserving methodologies, claims outcomes and underwriting risk selection. Schader has served as AIG's and Chartis' chief claims officer for the past 11 years and brings decades of insurance business experience to his new role.
Kim Garland will succeed Martinez as CEO and president at United Guaranty. Garland most recently was United Guaranty's chief operating officer. A search is underway to find Garland's successor. Before joining AIG, Garland served as president of Safeco's Open Seas Solutions group, the company's innovation team, and prior to that had responsibility for Safeco's personal auto business.
"Last May, we provided investors with a blueprint to achieve a double-digit return on equity and a combined ratio for Chartis in the low 90's by year-end 2015," said Chartis CEO Hancock. "The plan requires successful execution of initiatives in four key strategic areas: business mix shift, loss ratio improvement, expense discipline and risk selection. This unified management approach will help us achieve our goals."
Was this article valuable?
Here are more articles you may enjoy.