Aon Hewitt, the global human resource consulting business of Aon plc, appointed Robert Buggs as federal client manager, supporting federal practice work in human capital and employee engagement.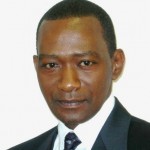 Buggs brings depth of experience in the areas of employee engagement, organization excellence and human capital following a 25-year career in the federal government, most recently as the chief human capital officer for the U.S. Department of Education.
Aon Hewitt said Buggs' experience in leading federal organizations through numerous human capital initiatives — including employee engagement; performance management; and top–down innovation — will be invaluable to Aon Hewitt as the firm continues to broaden its human capital solutions offerings in the federal sector.
Buggs served as the chief human capital officer at the Department of Education since 2009. Prior to that, he held a number of leadership roles, including chief human capital officer at the IRS.
Aon plc, headquartered in London, is a leading global provider of risk management, insurance and reinsurance brokerage, and human resources solutions and outsourcing services. Aon serves clients in over 120 countries through its more than 61,000 colleagues worldwide. The company reported $979 million net income attributable to Aon stockholders in 2011.
Topics Washington Aon
Was this article valuable?
Here are more articles you may enjoy.