Boston-headquartered Liberty Mutual Insurance has appointed Brian Dunham as senior vice president and chief actuary of its group benefits operation.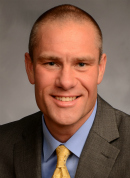 Prior to joining Liberty Mutual, Dunham was responsible for the pricing and financial management of Unum's large case group life and disability business. He is a Fellow of the Society of Actuaries and a member of the American Academy of Actuaries.

In his new role at Liberty Mutual, he will manage the actuarial function for the business unit that provides group disability and life insurance, and leave administration services, to middle market and national accounts through brokers and consultants.

Liberty Mutual said Dunham brings a wealth of experience in large-case life and disability insurance. He has both the actuarial and management skills to help continue Liberty Mutual's strong growth in the group life and disability, the insurer said.
Liberty Mutual Insurance is a diversified global insurer and the third-largest property/casualty insurer in the U.S. based on net written premium. At the end of 2011, Liberty Mutual had $117.1 billion in consolidated assets, $99.3 billion in consolidated liabilities, and $34.7 billion in annual consolidated revenue.
Liberty Mutual offers a wide range of insurance products and services, including personal automobile, homeowners, workers compensation, property, commercial automobile, general liability, global specialty, group disability, reinsurance and surety. Liberty Mutual Insurance employs over 45,000 people in more than 900 offices throughout the world.
Was this article valuable?
Here are more articles you may enjoy.