Woodbury, N.Y.-based brokerage firm Sterling & Sterling Inc. appointed Howard Tollin as president of the environmental services division. In this newly-created position, he will be responsible for working with clients on evaluating and managing corporate environmental exposures not often covered by general liability and property insurance policies.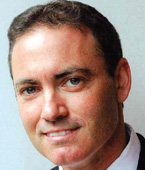 Prior to joining Sterling & Sterling, Tollin was managing director at Aon Risk Solutions, as well as Breitstone & Co. Ltd., which was acquired by Aon in 2006.

He also served as a partner in the insurance practice group at Rivkin Radler, Long Island's largest law firm, where he supervised complex insurance coverage litigation and environmental claims. Tollin has worked on hundreds of property transactions involving contaminated brownfield properties, mergers and acquisitions, and construction projects.

Founded in 1932, Sterling & Sterling employs over 170 insurance professionals, with offices in New York, New Jersey, Connecticut, Florida, Utah and California. The firm is one of the largest insurance brokers in the New York metropolitan area, with premiums exceeding $450 million.

Sterling & Sterling services regional, national and international clients, and specializes in multiple areas, including property/casualty insurance, employee benefits consulting, risk management, loss control, claims management, estate planning and business succession planning.
Was this article valuable?
Here are more articles you may enjoy.