The Maryland Insurance Administration said Thursday that regulators collected $2,022,805 in penalties from American International Group as part of a multi-state settlement.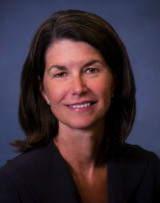 The agreement was reached following allegations that AIG under-reported its workers compensation premiums for decades. In Maryland, premiums determine how much an insurance company must pay in taxes and other assessments.

In 2010, AIG agreed to pay state regulators $100 million in fines and another $46.4 million in premium taxes and assessments after a multi-state probe begun in 2008 found the insurer hid at least $2.12 billion in workers' comp premium by attributing it to other lines of insurance and thereby lowering its assessments and taxes.

"The examination of AIG found that it had underestimated its workers compensation premiums by more than $2 billion," said Maryland Insurance Commissioner Therese Goldsmith.

"Through this settlement, the company has corrected its financial reports and commits to new processes moving forward."

All 50 states and the District of Columbia were parties to the $146.5 million national settlement with AIG, which took effect May 29. The 50-page regulatory settlement agreement is can be viewed on the Maryland Insurance Administration's website.
Was this article valuable?
Here are more articles you may enjoy.