New York-headquartered Marsh & McLennan Companies Inc. said its Oliver Wyman management consulting unit appointed Ana Kreacic as chief knowledge officer.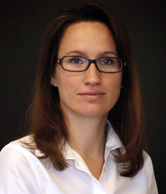 In her role, Kreacic will develop and implement Oliver Wyman's research and knowledge management initiatives and will lead the firm's global community of research and knowledge management professionals. She will also lead knowledge-creation, collaboration, and innovation initiatives — across the firm and with external thought leaders — while managing related efforts in systems development and vendor management. She is based in New York.

Kreacic has 11 years of experience consulting to North American and European technology and communications clients. She has advised clients in areas of strategy and offer development, financial and strategic due diligence, and organization design, launch, and restructuring.

Oliver Wyman offers management consulting services from offices in over 50 cities across 25 countries. It has more than 3,000 professional employees. Oliver Wyman offers specialized expertise in strategy, operations, risk management, organizational transformation, and leadership development.
Was this article valuable?
Here are more articles you may enjoy.