A former Plainville, Conn., doctor has been sentenced to four months in prison for dealing prescription drugs.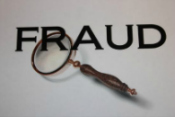 Prosecutors say Richard Luzietti was charged after an investigation into about 100 prescriptions that he wrote in 2009 for Oxycontin and other drugs.

Authorities say the people being prescribed the drugs would fill the prescriptions, then give the medication to the doctor.

Authorities say Luzietti would keep some of the drugs for personal use and sell the rest. Luzietti had his medical license revoked in 2010.

He was convicted of illegally prescribing a controlled substance and insurance fraud. As part of Wednesday's sentence, Luzietti also was ordered to repay $741 to the state's Medicaid program, which was billed for some of those prescriptions.

Copyright 2021 Associated Press. All rights reserved. This material may not be published, broadcast, rewritten or redistributed.
Was this article valuable?
Here are more articles you may enjoy.