Philadelphia drivers have been ranked as the worst among big cities with at least 1 million residents, according to an annual report from the Allstate Insurance Company.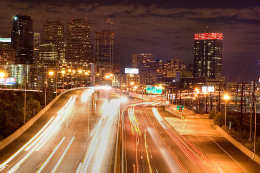 The eighth annual "Allstate America's Best Drivers Report" is based on Allstate's claims data. The report ranked America's 200 largest cities in terms of car collision frequency to identify which cities have the safest drivers and least accidents.

Among the 200 cities in the report, the City of Brotherly Love was ranked 190th overall. The city's drivers are 64.1 percent more likely to get into a collision compared to the national average. A driver in Philadelphia, on average, will experience an auto collision every 6.1 years.

Other major cities in the Northeast also fared poorly in the Allstate report. New York City was ranked 176th. The drivers in the Big Apple are 41.1 percent more likely to get into a collision compared to the U.S. average. A typical New York City driver could expect an auto collision every 7.1 years on average.

Northeastern cities that ranked even lower than Philadelphia in the Allstate report include Providence, R.I., (193th) Baltimore, Md., (194th) and Washington, D.C. (195th)

The full list of cities and their rankings can be found on Allstate's website. Allstate analyzed internal property damage reported claims over a two-year period, from January 2009 to December 2010. Massachusetts cities are not included because Allstate did not write business in the state in those years.
Topics Personal Auto
Was this article valuable?
Here are more articles you may enjoy.