York Risk Services Group, a Parsippany, N.J.-based national provider of claims-management, specialized loss adjusting, insurance pool administration and other insurance services, recently appointed Rick Stasi as president of its Alternative Risk Solutions (ARS) division.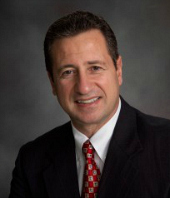 In this role, he will be responsible for the administration, marketing and underwriting associated with York's alternative risk programs.

Previously, Stasi had served as chief operating officer of Alternative Risk at Avizent, a company York acquired in 2011. Stasi has 35 years of experience in the insurance and alternative risk market.

York ARS services include captive management, program administration for group captives and self-insured groups, as well as claims administration, managed care, loss control and premium audit services that are available on a bundled and unbundled basis.

York currently provides services to over 70 alternative risk programs with a broad range of risk financing structures such as self-insured groups, group captives, agency captives and risk retention groups. Additionally, York currently manages over 40 segregated cell captives through its Bermuda-based reinsurance facility, Atlantic Gateway International (SAC) Ltd.
Topics New Jersey
Was this article valuable?
Here are more articles you may enjoy.