New Jersey's Division of Workers' Compensation has recently proposed an amendment that would increase the 2013 maximum weekly benefit rates from $810 to $826. The rates would be applicable for temporary disability, permanent total disability, permanent partial disability, and dependency under the Workers' Compensation Law.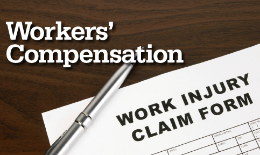 The proposed 2013 maximum benefit rate represents a 2.0 percent increase in the current maximum benefit rate.

Officials said the proposed amendment will ensure that payments to workers' comp recipients entitled to maximum benefits will increase in line with the upward trend of wages in the state's economy — thus preserving the real purchasing power of their benefits.

A public hearing on the proposed amendment will be held on Oct. 2, at the Trenton office of New Jersey Department of Labor and Workforce Development. Interested parties can contact the Office of Legal and Regulatory Services to submit written comments or to be included on the list of speakers for the hearing.

The proposed amendment can be found on the N.J. Department of Labor and Workforce Development website (a PDF file).
Was this article valuable?
Here are more articles you may enjoy.