Financial services firm BDO USA, LLP appointed John Green as assurance partner in the Metro New York insurance industry practice.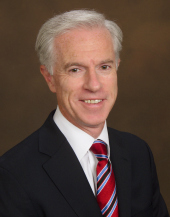 In his new role, Green will be responsible for business development and overseeing assurance engagements for insurance clients in the northeast region. Previously, he was partner-in-charge of the insurance industry group at public accounting and advisory services firm Marcum, LLP.

He has more than 25 years of experience advising clients in the insurance industry including publicly traded companies, privately held stock companies, mutual insurance groups and captives.

His insurance experience includes property/casualty companies, life and annuity companies and health insurers. In addition to providing assurance services, he has also performed consulting engagements and provided litigation support services to boards of directors of insurance entities.

BDO USA offers assurance, tax, financial advisory and consulting services to a wide range of publicly traded and privately held companies. BDO USA, a Delaware limited liability partnership, is the U.S. unit of U.K.-based BDO International Limited.
Was this article valuable?
Here are more articles you may enjoy.