The MEMIC Group, a workers' compensation insurer headquartered in Portland, Maine, appointed Scott Valorose as a safety management consultant for its loss control operations in Massachusetts and New Hampshire. He will be based out of the company's Manchester, N.H., office.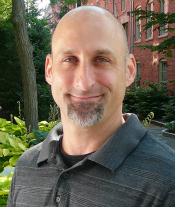 Valorose has provided ergonomics and safety-related consultative services for over 17 years in various industries.

Prior to joining MEMIC, Valorose assisted his own clients in reducing ergonomic-related losses and also worked for two nationally recognized consulting firms. He has been responsible for teaching and coaching team-driven workplace processes, conducting workplace and product design assessments, training at all organizational levels, and providing expert witness testimony.

He is a Certified Professional Ergonomist (CPE) and Certified Safety Professional (CSP) and is an authorized instructor for the OSHA General Industry Outreach Training Program.

Specializing in workers' compensation insurance, The MEMIC Group includes Maine Employers' Mutual Insurance Company (MEMIC), MEMIC Indemnity Company and MEMIC Casualty Company. MEMIC insures nearly 20,000 employers across the northeast. The Group has offices in New Hampshire, Vermont, Connecticut, New York and now Pennsylvania and New Jersey.

The company maintains a dominant market share in Maine and has executed a growth strategy across the Northeast in recent years. The MEMIC Group is now the fifth largest underwriter of workers' compensation business in New England and is among the fastest growing workers' comp insurers in New York. In 2012, the company expanded in the mid-Atlantic with operations in New Jersey and Pennsylvania.
Was this article valuable?
Here are more articles you may enjoy.