Ames & Gough, an insurance broker and risk management consultant specializing in serving design professionals, law firms and other professional organizations and consulting firms, appointed Amy Hotaling as vice president and manager of property/casualty operations.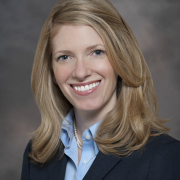 Hotaling will be based in the firm's McLean, Va., office and will oversee all property/casualty services to clients. In addition to helping grow the property/casualty operation, she will serve as broker to some of Ames & Gough's larger clients.

Hotaling joins Ames & Gough from insurer RLI's Professional Services Group, where she was national director of distribution. In addition to experience as an insurance broker, she was with ACE USA for six years, serving in a variety of roles in underwriting, international insurance and business development. Earlier in her career, Hotaling was an underwriter with Victor O. Schinnerer & Company Inc. She holds the RPLU (Registered Professional Liability Underwriter) designation.

With more than 900 architects, engineering firms, and other construction professionals of all sizes as clients, Ames & Gough is a insurance brokerage and risk consulting firm serving the needs of these professionals. Ames & Gough also serves law firms and other consulting firms and professional organizations, offering professional liability and property/casualty insurance and risk management assistance.

Established in 1992, the firm has offices in Boston, Philadelphia and Washington, D.C. Clients throughout the U.S. are served by a team of 26 professionals and staff located in the three offices.
Topics Agencies Property Casualty Virginia
Was this article valuable?
Here are more articles you may enjoy.