New York City transportation officials want passengers to watch out for bicyclists when opening taxi doors.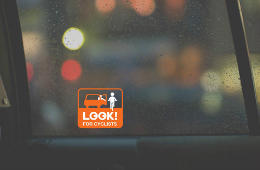 They're expanding a safety campaign called "LOOK!"

Window stickers are being made available to the city's 13,000 yellow cabs. The reminders also will appear on Taxi TV.

It's an extension of a campaign that includes street markings at 200 crash-prone crosswalks.

Commuter bike riding has gained popularity. It's considered safer than in years past. Nonetheless, the city says that since 2007, seven bicyclists have died when vehicle passengers opened doors in their path.
Copyright 2021 Associated Press. All rights reserved. This material may not be published, broadcast, rewritten or redistributed.
Was this article valuable?
Here are more articles you may enjoy.