New Jersey authorities announced that a Burlington County company has pleaded guilty for under-reporting the number of its employees and wages to evade the full payment of workers' compensation insurance premiums.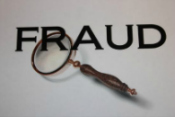 Techdan LLC pleaded guilty last month to second-degree theft by deception before the Superior Court judge in Burlington County. The charge was contained in a July 3 state grand jury indictment.

Sentencing is scheduled for November. Under the plea agreement, Techdan LLC has agreed to pay $75,000 in restitution.

In pleading guilty, Techdan LLC admitted that between March 12, 2004 and July 5, 2007, the company gave the false impression to Liberty Mutual Insurance Company that it was entitled to lower workers' compensation premiums.
Techdan LLC admitted to under-reporting the number of its employees and/or the misclassification of its employees' occupational classes and/or under-reporting the total employee payroll amounts to evade paying the full payment of workers' compensation.
Authorities said the investigation began with a call to the insurance fraud toll‑free hotline.
Acting Insurance Fraud Prosecutor Ronald Chillemi noted that some important cases have started with anonymous tips. New Jersey regulations permit a reward to be paid to an eligible person who provides information that leads to an arrest, prosecution and conviction for insurance fraud.
"People who are concerned about insurance cheating and have information about a fraud can report it anonymously by calling the toll‑free hotline at 1‑877‑55‑FRAUD, or visiting the Web site at www.NJInsurancefraud.org," Prosecutor Chillemi advised New Jersey residents.
Topics Fraud New Jersey
Was this article valuable?
Here are more articles you may enjoy.