A former postal worker in Maryland has been convicted on two counts of making false statements in order to obtain federal disability benefits.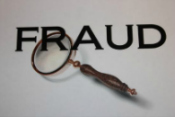 Authorities announced that last week, a federal jury convicted Darlene M. Altvater, age 48, of of Mechanicsville, Maryland.

According to the evidence presented at her five-day trial, Altvater was employed by the U.S. Postal Service as a rural carrier at the Mechanicsville Post Office in St. Mary's County.

After an on-the-job injury to her head and neck, Altvater began receiving federal workers' compensation benefits in 2001. However, the evidence showed that from January 2005 through December 2011, while she continued to receive worker's compensation benefits based on her disability, Altvater operated a salon, day spa and fitness center, first in Leonardown, Maryland and later in California, Maryland, under the names LadySlender LLC, Creative Touch Salon and Spa, and California Fitness LLC.
Although Altvater filed forms with the USPS and the U.S. Department of Labor, Office of Workers' Compensation Programs claiming that she was unable to work due to her disability, witnesses testified that Altvater reported to the salon on a regular basis, performing physical acts, including demonstrating the use of the fitness equipment, performing pedicures and giving massages.
Altvater faces a maximum sentence of five years in prison followed by three years of supervised release and a fine of $250,000 for each of the two counts of making false statements. Sentencing is scheduled for January 7, 2013.
Was this article valuable?
Here are more articles you may enjoy.