American International Group Inc. announced that its preliminary estimate of the company's after-tax losses related to Superstorm Sandy — net of reinsurance — will total approximately $1.3 billion.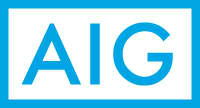 The estimate reflects a pre-tax loss estimate, net of reinsurance, totaling some $2.0 billion, the insurer announced on Friday, Dec. 7, after the market close.

AIG said it expects to make a capital contribution to its U.S. property/casualty insurance subsidiaries of $1 billion from existing, readily available funds.

"In 2012, AIG Property Casualty has paid dividends to AIG Inc. totaling $2.4 billion," the company said in a statement. "As of Sept. 30, 2012, AIG Property Casualty's equity totaled $49.6 billion, and AIG Inc.'s equity totaled $102.4 billion."
The New York-headquartered insurer said this preliminary estimate involves "the exercise of considerable judgment."
"Due to the complexity of factors contributing to the losses, there can be no assurance that AIG's ultimate losses associated with this storm will not differ from this estimate, perhaps materially," the company said.
Losses related to Sandy will be reflected in AIG's fourth quarter 2012 results, and any subsequent changes will be recorded in the period in which they occur.
Loss Estimates From Major Insurers
So far, a number of insurers have provided statements regarding their Sandy losses. On Dec. 5, The Travelers Companies Inc. said its preliminary estimate of net losses from Sandy is approximately $650 million, after tax and after estimated recoveries from reinsurance. Also on Dec. 5, The Hartford Financial Services Group CEO Liam McGee said his company's gross losses from Sandy may hit the reinsurance deductible of $350 million.
Additionally, New Jersey Manufacturers Insurance Company — the third-largest underwriter of homeowners coverage in New Jersey and the largest provider of personal auto insurance in the state, said last week Sandy-related payouts to policyholders could exceed $300 million.
On Nov. 28, Allstate Corp. said it expects to post October disaster losses of $1.08 billion, mostly due to Sandy. Selective Insurance Group said last month its pre-tax net loss from Sandy would be around $52 million, including reinsurance recoveries.
Also in November, American Financial Group Inc. said it anticipates Sandy losses of $25 million to $35 million, pretax, net of reinsurance. Tower Group estimated its Sandy-related net losses at between $55 million and $68 million, after-tax.
RLI Corp. said it expects Sandy-related losses of $15 million to $20 million, pre-tax and net of reinsurance. And United Fire Group announced it expects after-tax net losses of $13 million to $19.5 million.
Was this article valuable?
Here are more articles you may enjoy.