A. M. Best Co. said it has upgraded the issuer credit rating (ICR) to "a+" from "a" and affirmed the financial strength rating of A (Excellent) of Vermont Mutual Insurance Company and its two fully reinsured subsidiaries, Northern Security Insurance Company and Granite Mutual Insurance Company.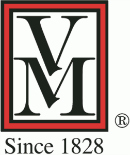 These companies are members of Vermont Mutual Insurance Group and are all domiciled in Montpelier, Vermont. The outlook for all rating is stable.

The ICR upgrade reflects Vermont Mutual's favorable underwriting and operating results. In addition, Vermont Mutual continues to maintain solid risk-adjusted capitalization, a well established market presence in the New England states and knowledge of local insurance issues.

Chartered in 1828, the Vermont Mutual Insurance Company is one of the 10 oldest mutual property/casualty insurers in the United States. The Vermont Mutual Insurance Group provides coverage throughout New England and New York.

Through more than 400 independent agencies, Vermont Mutual insures some 275,000 policyholders with a direct written premium of more than $300,000,000.
Topics AM Best
Was this article valuable?
Here are more articles you may enjoy.