Hartford, Conn.-based SPARTA Insurance Co. promoted President and Chief Operation Officer Ralph E. Jones, III to chief executive officer.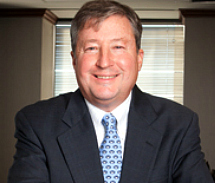 Jones succeeds George L. Estes, III, who is stepping down from his CEO post. Estes will continue to serve as the company's executive chairman.

Jones joined SPARTA as president and chief operating officer in September 2012. Previously, he served as president and chief operating officer for Everest Re Group from 2008 to 2010. He was also chairman and CEO at Arch Worldwide Insurance Group of Arch Capital Group Ltd., from 2003 to 2008. He had also served as CEO of Chubb Executive Risk, which later became Chubb Specialty Insurance, and president and chief underwriting officer for Chubb's European operations.

SPARTA Insurance also said Brian D. First has been promoted to fill Jones' previous positions of president and chief operating officer.
First was a member of the initial management team responsible for launching the company in 2007 and was previously executive vice president and chief underwriting officer. First will continue to maintain his chief underwriting officer role in addition to becoming president and chief operating officer. First's insurance career includes leading the alternative risk program units at Travelers and The Hartford.
"I am pleased to be able to pass the torch to these two highly talented executives. We have an experienced team in place dedicated to the program and alternative risk insurance market, and I look forward to working closely with Ralph and Brian as we continue to build enterprise value," Estes said.
SPARTA is an acronym for Specialty Program and Risk Transfer Alternatives and was formed in March 2007 as a property/casualty underwriting company providing customized, unbundled program services in the property/casualty marketplace in the United States.
Was this article valuable?
Here are more articles you may enjoy.