New York City tops the list of U.S. cities with the highest number of questionable insurance claims, according to the latest analysis by the National Insurance Crime Bureau (NICB).
The NICB's annual look at questionable claims (QC) in the United States showed that the Big Apple was home to 13,564 questionable claims from 2010 to 2012 — nearly double the number of questionable claims found in Los Angeles, the city with the second-highest number of such claims. The NICB's latest report was published on May 16.
The top five cities for questionable claims, and the number of such claims in the three-year period from 2010 through 2012, were New York (13,564); Los Angeles (7,779); Miami (5,503); Houston (5,464) and Baltimore (3,690).
The top five Core-Based Statistical Areas generating the most questionable claims were Los Angeles-Long Beach-Santa Ana, Calif. (25,939); New York-Northern New Jersey-Long Island, N.Y.-N.J. (20,849); Miami-Fort Lauderdale-Pompano Beach, Fla. (12,068); Dallas-Ft. Worth-Arlington, Texas (6,719) and Chicago-Naperville-Joliet, Ill.-Ind.-Wis. (7,702).
California was the state with the most questionable claims, generating 58,415 over the three-year period. It was followed by Florida (29,086); Texas (27,107); New York (23,402) and Maryland (10,315).
Looking at the overall U.S. figures, the NICB reports that there was a 16 percent increase in questionable claims from 2011 to 2012 (100,201 to 116,171) and a 27 percent increase over the past three years (91,652 to 116,171).
Of the various insurance policy types, the top five identified in the report were personal automobile (209,724); personal property/homeowners (40,747); workers' compensation/employers' liability (11,151); commercial automobile (9,512) and commercial liability/general liability (7,519).
The top five referral reasons reflected in the report were casualty-faked/exaggerated injury (50,472); vehicle-questionable auto/boat/heavy equipment theft (35,508); miscellaneous-prior loss/damage (29,646); miscellaneous-fictitious loss (29,017) and property-suspicious theft/loss non-vehicle (24,867). A single questionable claim can contain up to seven referral reasons.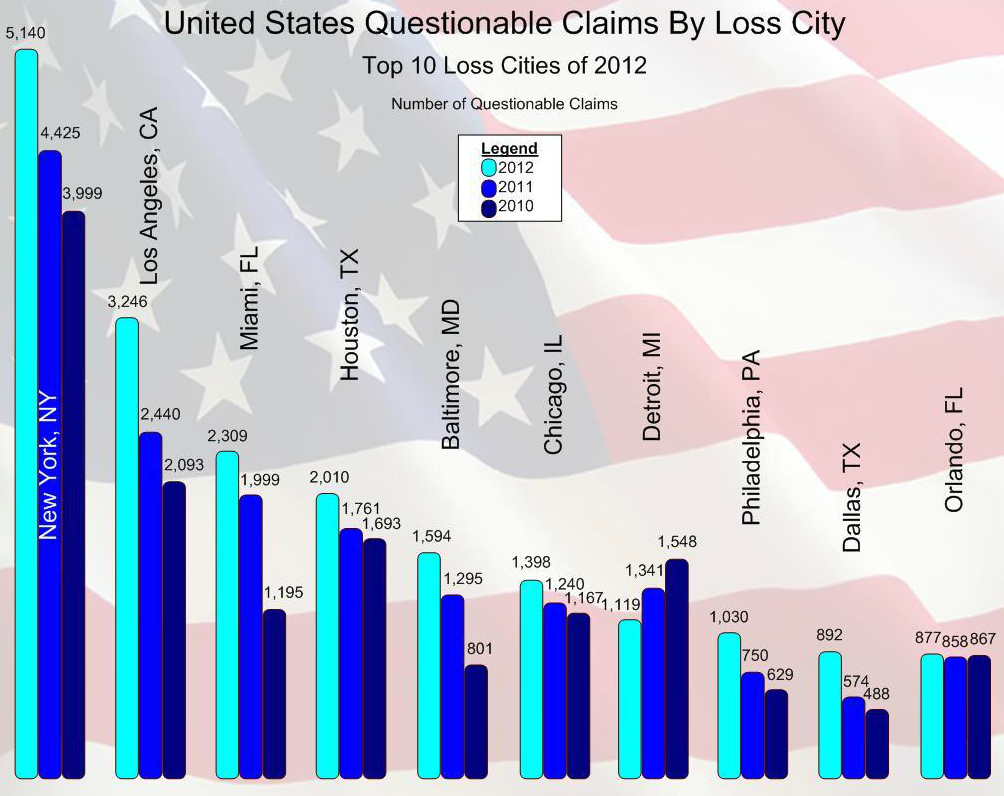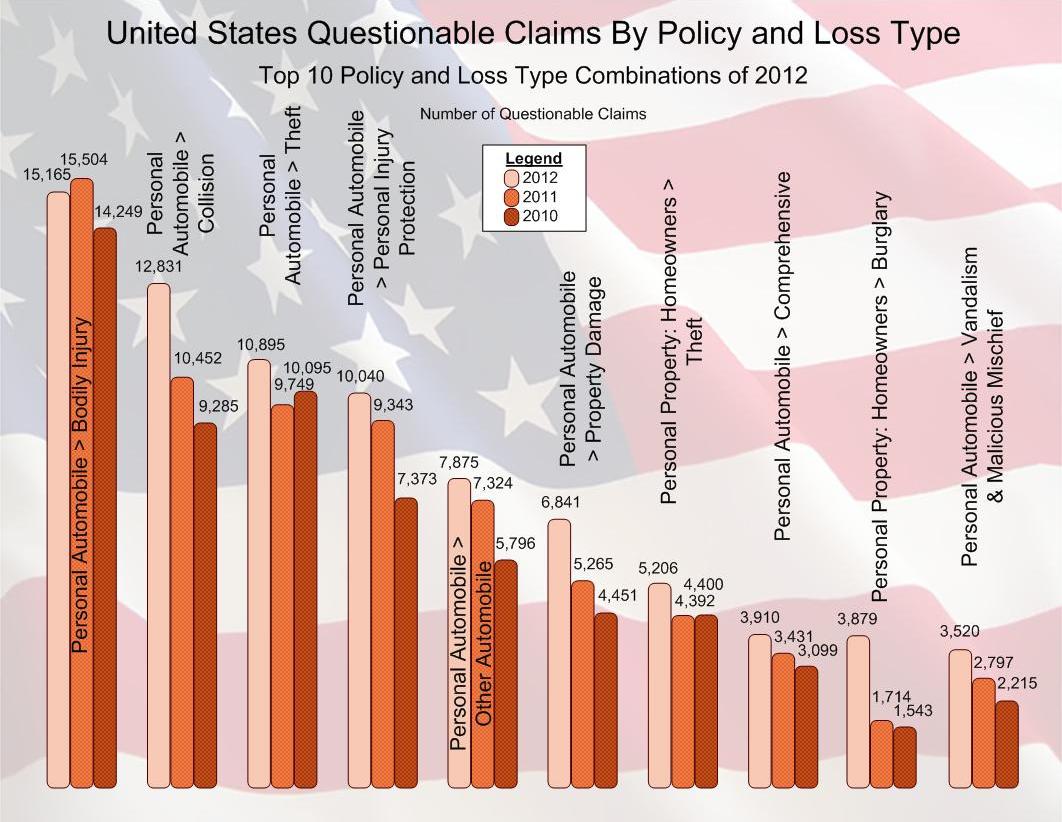 Source: National Insurance Crime Bureau
Was this article valuable?
Here are more articles you may enjoy.