Middletown, R.I.-based OceanPoint Insurance Agency announced the addition of Douglas Guilbert as a new account executive. He will be based in the agency's Barrington, R.I., office.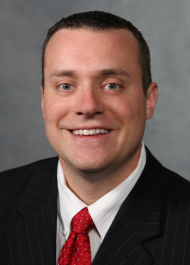 In his new role, Guilbert will lend his experience in managing commercial and personal lines insurance to OceanPoint Insurance Agency. He has been in the insurance industry since 2004. He has the Accredited Advisor in Insurance (AAI) designation as well as the Certified Personal Insurance Agents (CPIA) designation.

Most recently, Guilbert was president of Consultative Insurance Services Inc. where he offered consulting services for personal and commercial insurance as well as managed group and voluntary benefit products. Previously, Guilbert also worked at several insurance agencies and companies including New York Life.

Headquartered in Middletown, R.I., OceanPoint Insurance Agency provides a broad range of property/casualty insurance products, in addition to a wide array of financial services. It is a subsidiary of OceanPoint Financial Partners MHC.
Was this article valuable?
Here are more articles you may enjoy.