Johnston, R.I.-based FM Global appointed Randall Schreitmueller as vice president, manager of broker relations, a newly created position at the company.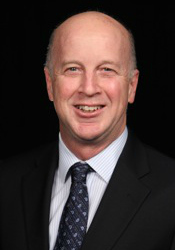 Schreitmueller is responsible for championing the voice of the broker within FM Global and providing the company with central leadership and support to maximize the development of long-term broker relationships on a worldwide basis.

He brings to the role more than 35 years of operational and staff experience with FM Global. Prior to his current position he was vice president, manager of global services and market relationships.

Schreitmueller joined FM Global in 1977 as a career development trainee and then went on to hold positions of increasing responsibility in underwriting, client servicing, sales management and marketing.

"Two-thirds of FM Global's business comes from broker sources," said Alex Tadmoury, senior vice president, manager of client service and sales. "This dedicated role acknowledges the important part brokers play in FM Global's success worldwide and our commitment to the broker channel."

With clients in more than 130 countries, FM Global ranks #541 among FORTUNE magazine's largest companies in America.
Was this article valuable?
Here are more articles you may enjoy.