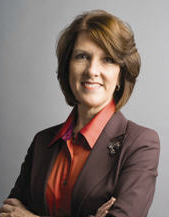 Privately-held insurance broker Lockton hired Karen Amato as director of Health Risk Solutions for the firm's Washington, D.C., employee benefits operation.

Amato is a registered nurse with expertise in population health and integrated disability management. Her experience spans more than 25 years in hospitals and corporate settings (both private and Federal contracting), including loss control programs to manage the impact of workers' compensation and disability claims.

As part of the Health Risk Solutions team, she will help employers identify trends in chronic disease and high-cost claims, then develop customized programs.
Amato will work directly with employers and Lockton's account service teams on the development and implementation of health risk strategies. She will evaluate health promotion programs from various vendors, including health insurance carriers, third parties, occupational health providers, and employee assistance programs.
More than 5,300 professionals at Lockton provide 41,000 clients around the world with risk management, insurance, and employee benefits consulting services. Lockton was founded in 1966 in Kansas City, Missouri.
Was this article valuable?
Here are more articles you may enjoy.