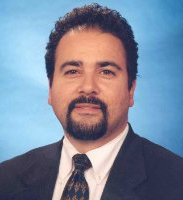 Insurance brokerage and risk management firm Integro has hired Mark Santoleri as health care senior vice president in the Philadelphia office.

Santoleri joins from Brooklyn, New York-based Platinum HR Management, where he served as corporate director of risk control, providing risk management services to clients operating 125 nursing homes.

Earlier, Santoleri served as vice president, safety and loss control, at Sunrise Senior Living of McLean, Virginia, and rose to corporate senior director at Genesis Healthcare Corp. of Kennett Square, Pennsylvania. Santoleri is a Certified Health Care Safety Professional (CHSP).
Was this article valuable?
Here are more articles you may enjoy.