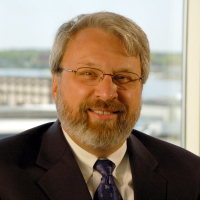 The MEMIC Group, a workers' compensation insurer based in Portland, Maine, promoted Daniel J. McGarvey to the newly created position of chief operating officer.

McGarvey is based in The MEMIC Group's Portland headquarters. He has been serving as senior vice president of finance and chief financial officer since joining MEMIC in 2009. In his new role as COO, McGarvey will oversee MEMIC's financial accounting operation including premium audit and premium billing as well as the group's claims department. The MEMIC Group said McGarvey will keep the responsibilities of his old position so there will be no new appointment to CFO.
McGarvey's career in the insurance industry spans more than 20 years. Before joining The MEMIC Group, he worked for Associated Industries Insurance Services Inc., a workers' compensation insurer in Florida, rising to executive vice president, chief financial officer and treasurer. In that role, he was responsible for all financial operations of the company and he also helped lead the company's acquisition by AmTrust Financial Services, a multinational property/casualty insurer.
McGarvey is a Certified Public Accountant (CPA) and is a member of the Chartered Property Casualty Underwriter (CPCU) Society.
The MEMIC Group holds licenses to write workers' compensation in 46 states plus the District of Columbia. The group insures more than 20,000 employers and their estimated 300,000 employees, and holds more than $1 billion in assets.
Topics Maine
Was this article valuable?
Here are more articles you may enjoy.