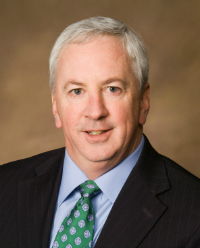 Vermont Mutual Insurance Group announced that its Board of Directors has elected Executive Vice President Daniel C. Bridge as president of the Group. Bridge succeeds President and CEO William A. Catto who will retire on June 30, 2015.

Catto will continue in his CEO post until his retirement in June. After Catto's retirement, Bridge will also assume the CEO post to become president and CEO of the Group.

Bridge's election to president is an important step in the leadership transition plan that began several years ago, Catto said in a statement.
Bridge joined Vermont Mutual in 2009. Prior to joining Vermont Mutual, he held senior leadership positions at several regional and national insurance companies within New England.
Chartered in 1828, the Vermont Mutual is one of the 10 oldest mutual property/casualty insurers in the U.S., having operated continuously since that time in Montpelier, Vermont. Along with the wholly owned subsidiary, Northern Security Insurance Company Inc. and the affiliated Granite Mutual Insurance Company, Vermont Mutual provides coverage throughout New England and New York.
Through more than 400 independent agencies, Vermont Mutual Insurance Group insures over 285,000 policyholders with a direct written premium of more than $380 million.
Was this article valuable?
Here are more articles you may enjoy.