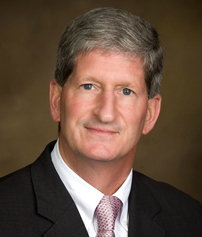 Vermont Mutual Insurance Group has appointed Terry Moore as vice president of underwriting. He will be based in Vermont Mutual's Montpelier, Vermont, headquarters.

Moore comes to Vermont Mutual from Safeco Insurance, where he served as assistance vice president and regional manager of Safeco's New York and New Jersey region.

Prior to his time at Safeco, Moore was with OneBeacon as vice president of underwriting for their reciprocal companies, Adirondack Insurance and New Jersey Skylands. He has also worked for Fireman's Fund, where for nearly 20 years he held a variety of positions in underwriting, field sales, territorial leadership, finance and administration, pricing, human resources and operations.
Chartered in 1828, the Vermont Mutual is one of the 10 oldest mutual property/casualty insurers in the U.S., having operated continuously since that time in Montpelier, Vermont. Along with the wholly owned subsidiary, Northern Security Insurance Company Inc. and the affiliated Granite Mutual Insurance Company, Vermont Mutual provides coverage throughout New England and New York.
Through more than 400 independent agencies, Vermont Mutual Insurance Group insures over 285,000 policyholders with a direct written premium of more than $380 million.
Topics Underwriting
Was this article valuable?
Here are more articles you may enjoy.