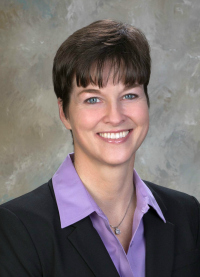 Pennsylvania's Senate unanimously confirmed Teresa Miller as the state's insurance commissioner. Miller was appointed to the commissioner post by Gov. Tom Wolf and has been serving as the state's acting insurance commissioner following the governor's inauguration on Jan. 20.

Miller, along with Environmental Protection Secretary John Quigley and Education Secretary Pedro Rivera, received the Pennsylvania Senate's blessing on June 3. Miller, a former administrator of Oregon Insurance Division, succeeds Michael Consedine, who served as Pennsylvania's insurance commissioner during the Tom Corbett administration.
Miller previously served as partner at law firm Crowell & Moring's Health Care Group, where her practice focused on matters related to the implementation and enforcement of the Affordable Care Act (ACA) and state and federal insurance regulations in the health care industry.
She has also served as acting director of the State Exchanges Group, the Oversight Group, and the Insurance Programs Group for the Center for Consumer Information and Insurance Oversight, a part of the federal Centers for Medicare and Medicaid Services (CMS), the Department of Health and Human Services. In that role, she helped the federal agency roll out regulations and guidance implementing the private market reforms of the ACA.
Miller was administrator of the Oregon Department of Consumer and Business Services' Insurance Division from November 2008 to November 2011. Earlier in her career, she was legislative director to former Oregon Gov. Ted Kulongoski and attorney for the Oregon Department of Justice.
Pennsylvania is the fifth largest insurance market in the U.S. in terms of premium volume, and the 14th largest insurance market in the world.
Was this article valuable?
Here are more articles you may enjoy.