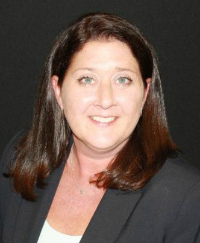 Preferred Mutual Insurance Company in New Berlin, New York, hired Shelly DiBenedetto as claims counsel.

In her new role, she will be responsible for providing legal advice and guidance to assist the professionals within Preferred's Claims Department. She will also oversee all litigation and manage the company's outside counsel.

Prior to joining Preferred, she was litigation trial attorney with the law firm Costello, Cooney & Fearon, PLLC in Syracuse, New York.

Preferred Mutual Insurance Company provides property/casualty insurance coverage to more than 235,000 individual and business customers through a network of more than 450 independent agents throughout New York, New Jersey, Massachusetts and New Hampshire. The mutual insurance company, in business since 1896, employs more than 270 employees.
Was this article valuable?
Here are more articles you may enjoy.