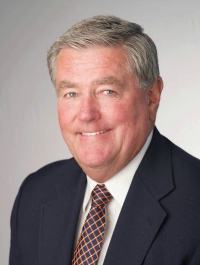 The Insurance Library Association of Boston has selected John A. Myers, chairman of Associated Industries of Massachusetts Mutual Insurance Companies (A.I.M. Mutual), as the 2015 Insurance Professional of the Year Award winner.

This year's award ceremony will take place on Oct. 16 at the Boston Park Plaza Hotel.

Myers is chairman of the Board for A.I.M. Mutual, a workers' compensation insurance company based in Burlington, Massachusetts, and served as the company's chief executive for 19 years.
The Insurance Library Association of Boston said Myers was chosen for this award because of his dedication to the insurance industry and the community at large. The Association said Myers has worked diligently to establish A.I.M. Mutual as an industry leader in the region. A.I.M. Mutual is the second largest workers' comp insurer in Massachusetts, in the top 5 in New Hampshire, and recently commenced operations in Connecticut.
Myers was elected to the Governing Committee of the Massachusetts Workers Compensation Rating and Inspection Bureau in 2004 and served as its chair in 2006. He has also been a member of the Property Casualty Insurers Association of America's Terrorism Risk Alternative Task Force since July 2007.
Founded in 1887, the Insurance Library Association of Boston is a provider of literature, information services, and professional education for the insurance industry and related interests. Its collection and services are available at no charge to consumers, including students.
Was this article valuable?
Here are more articles you may enjoy.