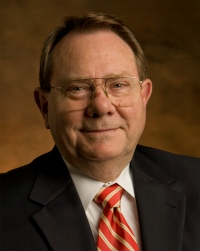 Chesapeake Employers' Insurance Company, the largest writer of workers' compensation insurance in Maryland, announced the appointment of Charles Dankmeyer as chairman of the Board after having served as vice chairman and member since 2008.

Dankmeyer succeeds Lewis C. Powell, who now assumes the role of member on Chesapeake Employers' Board.

Chesapeake Employers also announced that effective June 17, Suzanne Carter Thompson, president and CEO of HealthPlan Headquarters, was appointed as a member to Chesapeake Employers' Board by Gov. Larry Hogan. Thompson replaced Ivory Tucker who recently completed his term.
Other officer changes include: Joseph M. Coale, vice chairman; Rocky V. Gonzalez, treasurer; and Wayne Gioioso, Sr., secretary.
Based in Towson, Maryland, Chesapeake Employers is Maryland's largest writer of workers' compensation insurance and provides the guaranteed market for all Maryland-based businesses. Formerly known as IWIF, Chesapeake Employers is a nonprofit, non-stock, private corporation.
Was this article valuable?
Here are more articles you may enjoy.