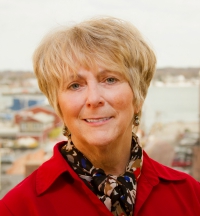 The MEMIC Group, a workers' compensation insurer based in Portland, Maine, promoted Rebecca LeClair to information technology director of Application Development where she will oversee the maintenance and enhancement of MEMIC's operational information systems on all platforms.

LeClair joined MEMIC in 1999 as manager of IT Operations and in 2005 was promoted to director of IT Operations. She began her career in information technology in 1984 at footwear manufacturer and retailer G.H. Bass & Co. LeClair served on the American Association of State Compensation Insurance Funds (AASCIF) IT Committee for four years.
In addition, MEMIC promoted Steve Hughes to LeClair's former position of director of IT Operations.
Hughes joined MEMIC in 2010 as senior network engineer and in 2013 was promoted to IT network operations manager. Prior to MEMIC, Hughes worked as senior systems consultant for various consulting firms, senior systems engineer for ACS Healthcare Solutions/Central Maine Medical Center, remote access manager for SMMC Primecare and served in the U.S. Navy.
As a super-regional workers' compensation specialty insurer, MEMIC Group holds licenses to write workers' compensation in 46 states plus the District of Columbia. The group insures more than 20,000 employers and their estimated 300,000 employees, and holds more than $1 billion in assets.
Was this article valuable?
Here are more articles you may enjoy.