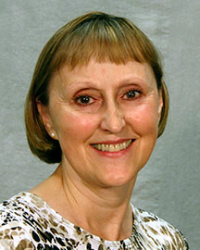 The Virginia State Corporation Commission's Bureau of Insurance has appointed Rebecca Nichols as deputy commissioner of the Property and Casualty Division.

Nichols joined the Bureau of Insurance in 1985 in the Rates and Forms Section of the Property and Casualty Division. She has held several increasingly responsible positions including, most recently, chief insurance market examiner. Nichols has participated in several leadership and management programs and has been involved in a number of National Association of Insurance Commissioners (NAIC) working groups and initiatives.
Nichols succeeds Mary Bannister, who will retire effective Nov. 1 after 35 years of service at the Bureau of Insurance. Bannister joined the Bureau in 1980 as an insurance trainee and held a number of increasingly responsible positions before being named deputy commissioner of insurance in 1998.
The Bureau of Insurance's Property and Casualty Division oversees rates and forms and monitor market activity for homeowners, auto and other types of property/casualty insurance in Virginia. The Property and Casualty Division also provides outreach and assist Virginians with their insurance questions and problems.
Additionally, Don Beatty, most recently senior counsel with the Office of General Counsel at the Virginia State Corporation Commission, was named the Bureau of Insurance's deputy commissioner of policy and compliance, a new position. He will serve as a central resource for all Bureau of Insurance divisions on matters involving regulatory policy.
Beatty was hired by the Bureau of Insurance in 2000 to implement a managed care external appeals program for the Bureau. In 2002, he was transferred to the State Corporation Commission's Office of General Counsel. During that time, he provided legal advice and assistance to all Bureau of Insurance divisions, was actively involved with the National Association of Insurance Commissioners issues, as well as Interstate Insurance Product Regulatory Commission issues and receivership matters. Beatty also has represented the Bureau of Insurance at numerous legislative and industry meetings.
Beatty began his insurance career as a commercial lines underwriter for the former Kemper Insurance Companies. After graduating from law school, he joined Kemper's Legal Department in 1975.
Topics Virginia
Was this article valuable?
Here are more articles you may enjoy.