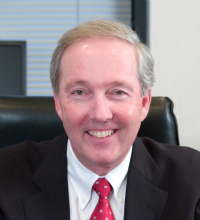 Safety Insurance Group Inc. in Boston announced Monday that David F. Brussard, current president and chief executive officer, will retire effective March 31, 2016.

The Board of Directors has appointed George M. Murphy, vice president of Marketing, as the new president and CEO.

Brussard, 64, will remain as non-executive chairman of the Board of Directors of Safety Insurance Group. He has been with Safety Insurance Group for 40 years, serving 17 years as CEO.

"Our success is closely tied to the ongoing commitment and support of our independent agents and our employees," said Brussard. "The Board of Directors and I are confident that George is the right leader to continue this strategy which has resulted in building significant value for our shareholders. George will continue to be backed by a stable and committed leadership team."
Safety Insurance Group said that under Brussard's leadership, the home and auto insurance company has grown to become a Northeast-based publicly traded carrier with over $1.2 billion of assets and nearly $800 million in premiums.
Murphy, 49, began his career at Safety in 1989 and has held a variety of positions of increasing responsibilities in the marketing department including, most recently, the vice president role since Oct. 1, 2005.
The majority of Murphy's tenure has been focused on developing strong personal relationships with Safety's network of independent agents. Over the past 10 years, he has led the initiative to increase Safety's brand recognition as a leading property/casualty insurer in New England.
"I plan to work collaboratively with senior leadership at Safety to execute on our established business strategy, with a focus on maintaining strong relationships with independent agents and their customers. This will allow us to build on our history of strong shareholder returns" said Murphy.
Safety Insurance Group is the parent of Safety Insurance Company, Safety Indemnity Insurance Company and Safety Property and Casualty Insurance Company, which are Boston-based writers of property/casualty insurance. Safety is among the largest homeowners insurers in Massachusetts.
Was this article valuable?
Here are more articles you may enjoy.