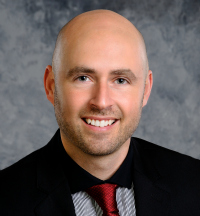 Haylor, Freyer & Coon Inc., an independent agency based in Syracuse, New York, announced the addition of three new managers for its newly launched Private Client Division.

The agency hired Craig Van Epps as operations and sales development manager, and Jodi Blaczinski and Shelly Fox-Kline as account managers.

Both Van Epps and Fox-Kline came over from State Farm where they worked in the Personal Insurance sales and servicing area.
Van Epps has over 13 years of finance, insurance management and leadership experience. He started his career with Liberty Mutual Insurance and has worked with captive and independent agencies. Fox-Kline has 24 years of insurance industry experience. She is licensed in property/casualty and life & health insurance.
Blaczinski is a former employee who is returning to Haylor, Freyer & Coon. She has over 20 years of experience in the Personal Insurance area.
Haylor, Freyer & Coon's Private Client Division will provide customized insurance services for affluent individuals and families.
Founded in 1928, Haylor, Freyer & Coon is an employee-owned independent agency with approximately 200 employees and six Central New York locations. The agency was ranked 60th in Insurance Journal's Top 100 Property/Casualty Agencies list in 2015.
Was this article valuable?
Here are more articles you may enjoy.