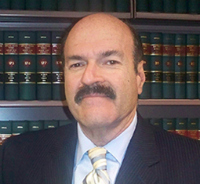 The New York Compensation Insurance Rating Board (NYCIRB) announced that its Board of Governors has unanimously elected Jeremy Attie as NYCIRB's next president after a recommendation from a Search Committee made up of five present and former members of the Board of Governors.

Attie will succeed current president Monte Almer who plans to retire effective June 30, 2016. Almer's retirement plan was previously announced in August 2015.

Attie will join NYCIRB late February or early March and assume the role of president effective July 1, 2016.
Attie has served in the Office of the New York State Governor since 2012, most recently as assistant counsel to the Governor for Labor and Financial Services and, prior to that appointment, as assistant secretary for Civil Rights.
Throughout his tenure in the Governor's Office, Attie has developed, negotiated and implemented civil rights, labor, and financial services reforms with a focus on the state's workers' compensation system. Prior to joining the Governor's Office, he spent a number of years practicing law at a boutique firm in New York City.
NYCIRB's Board of Governors said that it is extremely grateful for the many contributions Almer has made over a distinguished 36-year career at the NYCIRB, as well as the superb leadership Almer has provided during his 25 years as president for NYCIRB.
"His intelligence, diligence, integrity and workers' compensation expertise will be missed not only by the NYCIRB but also by the greater New York community," NYCIRB's Board of Governors said of Almer's contributions.
NYCIRB is a non-profit, unincorporated association of insurance carriers, including the State Insurance Fund. Since the enactment of the New York Workers' Compensation Law in 1914, NYCIRB has been designated as New York's official rate service organization to collect the loss, premium and payroll data from each carrier, summarize this information and develop an adequate rate structure.
Was this article valuable?
Here are more articles you may enjoy.