At the American Society of Workers' Compensation Professionals (AMCOMP) Fall Meeting held recently in New York, Mark Walls, vice president of communications and strategic analysis at Safety National, and Kimberly George, senior vice president at Sedgwick, discussed a lack of uniformity around state workers' compensation that has become an increasing source of concern for the industry.
"We need to be asking ourselves what we need to do to mitigate some of these holes and gaps in workers' compensation," George said during the panel discussion. "It doesn't appear as though a community of the industry is coming together to have that discussion, and we believe this is something that we should all be partaking in and have a voice."
The primary source of concern, the panelists said, is the legal disparity from state-to-state with no one standard for compliance. This has led to an increase in litigation and a lack of clarity around which workers' compensation laws are considered constitutional, Walls said.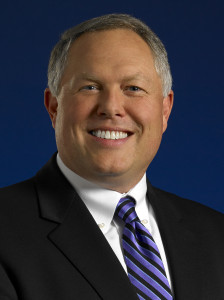 "One of my biggest concerns around workers' compensation right now is the types of issues these state courts have found unconstitutional," he said. "There are various elements presented in numerous workers' compensation statutes around the country, and what all of this litigation has done is laid a road map for attorneys in other states to offer up similar challenges to the constitutionality of workers' compensation in their states."
We need to be asking ourselves what we need to do to mitigate some of these holes and gaps in workers' compensation.
One reason Walls believes this is a concern is that when a section of the law is declared unconstitutional, it can result in retroactive changes to statutes that have been operating under certain rules and regulations for a number of years, he said, adding to the confusion and complexity of the laws in each state.
"All of a sudden, they have to flip the switch and go back and change the rules for claims they have already collected premiums on, and they can't go back and re-collect those premiums," he said.
This can also lead to issues in terms of how workers' compensation claims are addressed, he added.
"The way employers are defining the scope of employment is blurring dramatically," he said. "There's this question of who is an employee. You can have two employees working for the same company and doing the same job in two different states, and one of them is considered an employee eligible for workers' compensation and one isn't. The blurred line between when someone is within the scope of employment and when someone isn't is something that has to be addressed heavily from the regulatory side."
Regulators are beginning to take a closer look at the issue from a federal level, panelists said. In 2015, The Occupational Safety and Health Administration (OSHA) issued a report criticizing state workers' compensation systems, Walls said. Additionally, a number of federal lawmakers in the U.S. Senate and U.S. House of Representatives issued an open letter last year to U.S. Department of Labor Secretary Thomas Perez urging the Department of Labor to take a critical look at state workers' compensation programs. Walls said during the discussion that he believes all of this seems to be gearing the workers' compensation industry up to be more closely regulated on a federal level.
"There has been talk around coming up with some type of minimum standards for states and penalties for noncompliance," he said. "If you're wondering if the federal government will get involved in workers' compensation, the answer is probably yes. The next step will likely not happen until after the election, because with two months left in the year, they can't really get started on this. But this is where they're headed – there's no question about it."
That said, George added that additional uniformity in how workers' compensation claims are handled can come from changes at the employer level as well.
"Employers need to be thinking about benefits as a way to achieve talent attraction and retention and show they care about employees," she said. "That can translate from an employee being engaged in health to an employee being engaged at work."
Because employee health is tied to productivity, employers need to be thinking about the best workers' compensation model for their company to deliver the best medical care possible to injured workers, she said.
"Companies need to shift away from this environment of checking the boxes to being empathetic, listening to employees and focusing on helping injured workers understand the conversation around medical treatment, the pay process and the claims process," she said. "There are some ways in which claims are evolving to place much more focus on holistic care. It's difficult to say that when somebody hurts themselves on the job, their mental health and well-being isn't also impacted. Companies need to be more aware of this idea of holistic care, because I don't think it is going away."
Was this article valuable?
Here are more articles you may enjoy.