The Hanover Insurance Group Inc., the Worcester, Mass., based holding company for several property and casualty insurance companies, has elected Jane D. Carlin to the company's board of directors.
Carlin is a senior executive with experience in information and cyber security, risk management, compliance and business governance with financial services companies.
Throughout her career, Carlin has served in senior roles with companies including Morgan Stanley Group and Credit Suisse Group.
She held a number of leadership roles at Morgan Stanley from 2006 to 2012 and previously from 1987 to 2003. Most recently, she was managing director and global head of financial holding company governance and assurance.
At Credit Suisse, Carlin was managing director and global head of bank operational risk oversight from 2003 to 2006.
Carlin served as a senior consultant with Bridgewater Associates LP from 2012 to 2015, and she has served as an advisor to the chief risk and compliance office at Bloomberg L.P. since 2014.
In 2010, Carlin was appointed by the U.S. Treasury Department to serve as chair of the Financial Services Sector Coordinating Council for Critical Infrastructure Protection and Homeland Security (FSSCC) and served in that role until 2012. Prior to that, from 2009 to 2010, she served as vice chair of the FSSCC and as chair of its Cyber Security Committee.
Carlin is an experienced public company director. She has been a director of PHH Corporation, a mortgage servicing company, since 2012. She chairs the company's Finance, Compliance and Risk Management Committee and serves on its Audit Committee.
Since 2015, Carlin also has served as a director of iShares Inc. and as a trustee of iShares Trust and iShares U.S. ETF Trust, registered investment companies which collectively are comprised of a series of exchange-traded funds advised by an affiliate of BlackRock Inc. She is chair of iShares' Compliance and Risk Committee and serves on its Audit and Nominating and Corporate Governance Committees.
Source: The Hanover Insurance Group Inc.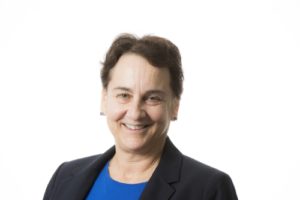 Was this article valuable?
Here are more articles you may enjoy.