The Arbella Insurance Group, a Quincy, Mass.-headquartered regional property and casualty insurance company, has promoted Ellen Mann to assistant vice president of human resources.
Reporting to Gayle O'Connell, executive vice president, Mann will oversee Arbella's human resources strategy, including talent recruiting and retention as well as strengthening company culture.
Mann, whose human resources experience spans more than 25 years, began her career at Putnam Investments. Since joining Arbella in March 2007 as senior human resources business partner, she has taken on increasing levels of responsibility. By 2014, she advanced to director of human resources, making contributions to Arbella's human capital strategy.
Established in 1988, the Arbella Insurance Group is a company with more than $800 million in revenue and approximately $1.5 billion in assets. It provides personal and business insurance in Massachusetts and Connecticut, and business insurance in Rhode Island and New Hampshire.
Source: The Arbella Insurance Group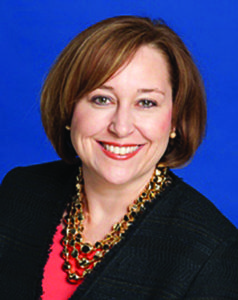 Topics Massachusetts Human Resources
Was this article valuable?
Here are more articles you may enjoy.