Eastern Insurance Group has promoted Katelyn Tucker to vice president and benefits account executive at Eastern Benefits Group, the insurance firm's employee benefits division.
Tucker, who works out of the Wakefield, Mass., office, has been with Eastern Benefits Group for more than two years and has been in the business since 2009.
She manages a book of business with more than $900,000 in revenue and is responsible for servicing a large number of house accounts. She also redefined Eastern Benefits' wellness program by researching the marketplace and establishing relationships with vendors available to their clients.
Eastern Benefits Group offers an array of executive and employee benefits programs. Eastern Insurance, headquartered in Natick, Mass., is a subsidiary of Eastern Bank. It provides a range of personal and commercial insurance products, surety and employee benefits services.
Source: Eastern Insurance Group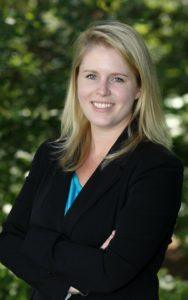 Was this article valuable?
Here are more articles you may enjoy.