Licensed mortgage lender Radius Financial Group has launched a new company to service clients' insurance needs.
The Norwell, Mass.-headquartered private, full-service insurance agency is called Radius Insurance Group Inc. It will offer commercial and personal insurance, including auto, home, property, flood and life insurance, according to a company press release.
"Our customers have just made the most important financial decision of their life in buying a house, and the last thing they want to worry about is whether they have adequate insurance to protect their investment," said Radius President and Co-Founder Sarah Valentini in the release. "This value-added service propels our customers' one step closer to a smooth closing and ongoing peace of mind in their new home."
Radius will draw on its existing property data and established customer relationships to identify clients' needs and tailor a package that is suited to their new home purchase, the release stated.
According to the Massachusetts Division of Banks (DOB), Radius Financial Group has been licensed as a bank insurance producer since 2001 and is currently authorized to sell lines L, H, P, C, and PL.
In Massachusetts, the sale of insurance by mortgage lenders is regulated by the Division of Insurance (DOI) and DOB. The regulations contain anti-tying provisions which prohibit a lender from tying the availability and extension of credit by the bank to the purchase of insurance products from the bank.
The regulations also contain a provision that requires disclosure to mortgage loan applicants that any insurance required as a condition of the extension of credit by the bank, such as homeowners insurance, may be purchased from an insurance producer or insurance company of the customer's choice, without affecting the approval of the application for an extension of credit.
In 2014, Radius Financial Group notified DOB about an amendment to its plan to change to another vendor for insurance products. In the summer of 2017, Radius Financial Group received a producer license for Radius Insurance Group Inc. – a separate entity. It also is authorized to sell the same lines of authority (L, H, P, C, PL), according to DOB.
Radius services Massachusetts, New Hampshire, Rhode Island, Maine, Connecticut and Florida.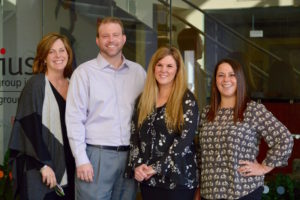 Topics Massachusetts
Was this article valuable?
Here are more articles you may enjoy.