EPIC Insurance Brokers & Consultants, a retail property and casualty and employee benefits insurance brokerage and consulting firm, has announced that Lou D'Agostino and his Iron Cove Partners team have joined the firm.
D'Agostino has more than 17 years of insurance brokerage experience with an expertise in serving the financial services industry.
D'Agostino and his team will be based in EPIC's Midtown New York City office, reporting to EPIC Northeast Region President Thomas O'Neil and operating as Iron Cove – a division of EPIC.
Prior to forming Iron Cove, D'Agostino spent 10 years with broker Frank Crystal & Co. in New York, where he was a director in the Financial Services Practice. In this role, D'Agostino designed and placed management and professional liability insurance programs for a range of financial services firms including hedge/private equity funds, registered investment advisors, securities dealers, family offices and consultants.
While running Iron Cove, D'Agostino created a financial services practice. He also developed risk management and insurance programs for a number of commercial businesses in the real estate, not-for-profit, manufacturing, retail and technology industries.
Prior to entering the risk management and insurance industry, D'Agostino had a career in professional football, which included playing running back and special teams for two seasons in 1996 and 1997 with the New York Jets.
Source: EPIC Insurance Brokers and Consultants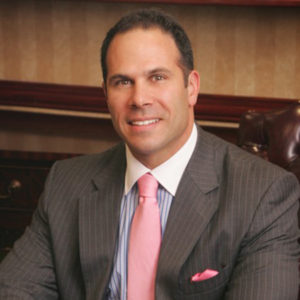 Was this article valuable?
Here are more articles you may enjoy.