The Vermont Insurance Agents Association (VIAA) has elected Paul E. Plunkett, senior vice president and principal of Hickok & Boardman Insurance Group in Burlington, Vt., as its president.
Plunkett's involvement as VIAA's president follows an active involvement with the association that includes serving as a board director, secretary/treasurer, vice president, a member of the Executive Committee and chair of the 112th Annual Convention. Within the Hickok and Boardman Insurance Group, Paul is the director of business development for the property and casualty insurance operations of the company.
Plunkett is involved in many civic and trade organizations. Currently, he serves as board chair of the Greater Burlington Industrial Corporation. He also serves on the board at ECHO Leahy Center for Lake Champlain, chairs the Finance Committee and is the vice board chair. Previously, he has served as chair of the Saint Michael's College Green Mountain Scholarship Committee, board of directors for the Cancer Patient Support Foundation and a director for the Flynn Theatre for Performing Arts.
Other VIAA board officers include: Alan Kinney, vice president of Kinney Insurance in St. Albans, Vt.; Dan Rodliff, secretary/treasurer of NFP P&C in South Burlington, Vt.; and Ron Bixby, national director of the Ludlow Insurance Agency in Ludlow, Vt.
The following agents also serve on the VIAA board of directors: Chip Ams of Finn & Stone Insurance in Manchester, Vt.; Mike Barrett of The Barrett Agency in St. Johnsbury, Vt.; and Erin Odell of Odell Insurance Agency in Bradford, Vt.
Vermont Insurance Agents Association is a statewide trade association representing 150 independent insurance agencies in Vermont, with 900 employees. VIAA member independent insurance agents represent more than one insurance company, and as a result, can offer clients a wider choice of auto, home, business, life and employee benefits. Founded in 1906, VIAA's mission is to be an advocate for independent insurance agents and to satisfy the professional needs of its members.
Source: Vermont Insurance Agents Association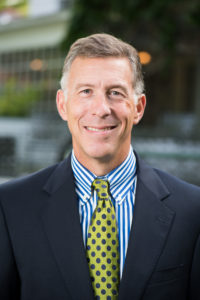 Was this article valuable?
Here are more articles you may enjoy.