Frenkel Benefits, an EPIC Company, has hired Nicholas Tunno as a principal in New York.
Tunno will report to Phil Remig, Northeast region senior vice president of Operations and Sales.
Tunno joins from the New York office of Marsh & McLennan Agency, where he was a risk management consultant focused on the financial service, technology and transportation sectors, offering employee benefits and risk management strategies to clients.
In his new role, Tunno will be responsible for new business development, the management of employee benefits programs and providing risk management strategies to mid-market and large clients across a range of industries, including financial institutions.
Source: EPIC Insurance Brokers and Consultants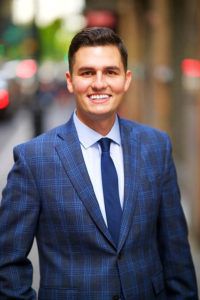 Was this article valuable?
Here are more articles you may enjoy.