RT Specialty/New Day, a Hamilton, N.J.-based division of R-T Specialty LLC, has named Joe Reynolds as an assistant vice president in the National Environmental and Construction Professional Liability Practice (formerly New Day Underwriting Managers).
In this role, he is responsible for securing environmental and construction-related professional liability coverage forms for companies representing the architectural, engineering and real estate marketplace.
For the past 15 years, Reynolds has specialized in underwriting a variety of management and professional liability products. He has experience developing architects and engineers (A&E) and contractors professional (CPrL) liability, including protective indemnity and rectification, project specific professional liability (PSPL) and real estate developers errors and omissions (E&O) programs for project owners, contractors and developers.
Prior to joining the practice, Reynolds served as vice president and A&E product head at Hiscox Insurance, as well as vice president and executive underwriter in XL Catlin's Design Professional division. For more than a decade, he also underwrote and developed product strategy for management and professional liability products at Travelers Insurance and The Chubb Corporation.
Source: RT Specialty/New Day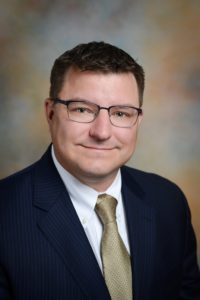 Topics New Jersey Professional Liability
Was this article valuable?
Here are more articles you may enjoy.