FM Global, a commercial and industrial property insurer, has named Deanna Fidler as senior vice president and chief human resources officer.
In this role, she is based at FM Global's corporate offices in Johnston, R.I., and succeeds Enzo Rebula, who will be retiring at year's end after 37 years with FM Global.
Before joining FM Global, Fidler served for three years as the chief human resources officer at global asset management firm T. Rowe Price in Baltimore, Md. While there, she was responsible for the strategic leadership of all aspects of human resources, including diversity and inclusion, associate communications and corporate social responsibility.
Prior to that, she worked in the insurance industry, most recently at Aetna as executive vice president of human resources. Earlier in her career, she held senior human resources-related roles at Swiss Re and GE Insurance Solutions.
Source: FM Global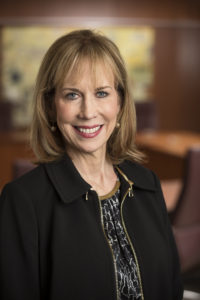 Topics Human Resources
Was this article valuable?
Here are more articles you may enjoy.