Liberty Mutual has appointed Janelle Edem to be chief of staff for its Global Risk Solutions (GRS) commercial and specialty lines (re)insurer that provides traditional insurance, specialty and reinsurance to businesses globally.
Most recently, Edem served as general manager, UPS Distribution and Service, for GRS' National Insurance operation. She joined Liberty Mutual after graduating from The Wharton School, University of Pennsylvania.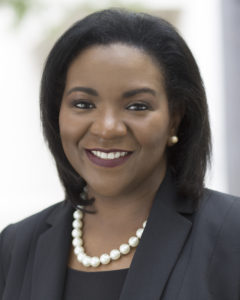 Reporting to Dennis Langwell, president, GRS, Edem will organize and advance strategic issues to facilitate efficient decision making for GRS' executive office.
Edem has also been active in Liberty Mutual's Employee Resource Groups (ERG), fostering an inclusive culture, enhancing personal development and supporting broader business objectives. She served as the first co-executive sponsor of the Liberty Employees of African Descent and Allies ERG and currently co-chairs the Careers subcommittee of the WE@Liberty + Allies ERG, which helps empower women and allies through programming and mentorship programs.
Source: Liberty Mutual
Was this article valuable?
Here are more articles you may enjoy.