Kaufman Dolowich & Voluck LLP (KDV), a national law firm, has hired Peter A. Stroili as an insurance coverage partner in its New York City office.
Stroili has 30 years of experience in insurance coverage, professional liability and directors and officers (D&O) insurance matters. Across the U.S. platform, the firm has more than 45 attorneys in its insurance coverage and litigation practice group working out of nine offices.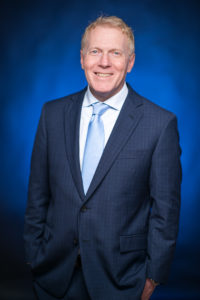 Prior to joining KDV, Stroili was a partner at D'Amato & Lynch in New York. Last year, KDV's New York City office added three D&O partners from D'Amato & Lynch, including Mary Jo Barry, KDV's co-managing partner of the New York office.
Stroili's practice includes handling complex civil litigation, including arbitrating and litigating insurance coverage matters geared to specific transactions, professional liability defense, reinsurance and securities litigation.
Headquartered in Woodbury, N.Y., KDV serves its global clientele with additional offices in New York City, New Jersey, Pennsylvania, San Francisco, Los Angeles, Ft. Lauderdale and Chicago.
Source: Kaufman Dolowich & Voluck LLP
Was this article valuable?
Here are more articles you may enjoy.