King Flynn has joined Sayata Labs, a Boston, Mass.-based, Axa-backed insurtech startup, as head of Insurance. Sayata helps insurance carriers and brokers accelerate their mid-market cyber business while simultaneously providing insureds with knowledge about their cyber posture so they can better resist cyber threats. King joins the Sayata executive team, reporting to CEO Asaf Lifshitz.
As head of Insurance, King will lead the company's growth and distribution strategy to deliver maximum value to the market.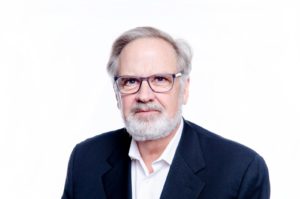 Prior to joining Sayata, King had served for 15 years with UK-based Beazley Group as its second U.S. employee, helping grow the carrier's U.S. business.
Serving as U.S. head of Broker Relations over the course of his career with Beazley, King supported the underwriting teams in generating U.S.-sourced business through brokers, including cyber and data breach risks.
Before Beazley, King spent 29 years in the retail brokerage space, most of that time rising through the ranks of global brokers Johnson & Higgins and later Marsh & McLennan where he was ultimately promoted to managing director.
Source: Sayata Labs
Was this article valuable?
Here are more articles you may enjoy.