J.A. Montgomery Consulting, a New Jersey-based affiliate of Conner Strong & Buckelew that focuses on risk control, safety and claims services, has hired Colleen Vallen to its team.
Vallen, a forensic services expert with more than two decades of industry experience, will guide the launch of a new forensic practice and serve as senior vice president and Forensic Services Practice leader.
Between Conner Strong & Buckelew's existing claims department and J.A. Montgomery Consulting's new Forensic Services Practice, the organizations have enhanced their ability to help clients maximize the value of their premium coverage after large and/or complex events including catastrophic property losses, according to a company press release.
Previously, Vallen worked as a partner at Citrin Cooperman where she was the practice leader for the firm's Litigation Support Services Group. Vallen has more than 20 years of industry experience, specializing in economic damage analysis and forensic and fraud investigations. In addition, she has worked with Conner Strong & Buckelew's claims team for the past decade to assist clients in receiving the maximum recovery under their policies.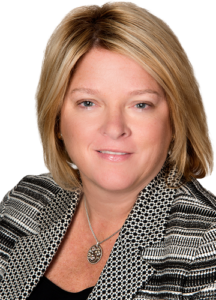 Complementing Conner Strong & Buckelew's claims department, J.A. Montgomery Consulting's Forensic Services Practice will focus on two key areas: claims preparation and forensic services. Under Vallen's leadership, the team will provide services including preparing proof of loss and coordinating communication with carriers, along with assisting clients with economic evaluations and claim calculations.
Conner Strong & Buckelew is an insurance, risk management and employee benefits brokerage and consulting firm. The firm provides high-risk businesses with comprehensive solutions to prevent losses, manage claims and drive bottom line growth. Its employee benefits practice focuses on providing benefits administration, health and wellness programs and strategic advisory services.
Founded in 1959 with offices in New York, New Jersey, Pennsylvania, Massachusetts, Delaware, Florida and Georgia, Conner Strong & Buckelew has a team of more than 400 professionals, serving clients throughout the U.S. and abroad.
Source: J.A. Montgomery Consulting
Was this article valuable?
Here are more articles you may enjoy.